Case Studies
Kemsley Power Station Upgrade and Development Consent Order.

LRS are providing full Land Referencing Services to support The Wheelabrator Kemsley Power Station.
The services we are providing as part of the Kemsley Power Station DCO project include:
Land registry searches & desktop referencing
Local authority enquiries
Contact site visits & enquiries
Requests for Information (RFI's)
List of section 42 parties
Confirmation exercise
Provide a Book of Reference (BoR) & land plans
The power station is within the existing boundary of the current Paper Mill, and will provide valuable heat supplies to expand the current paper mills' long term energy requirements.
Wheelabrator Generator Station creates clean, renewable energy from post recycled business waste. The combined heat and power station will process up to 550,000 tonnes of waste fuel per year, preventing UK waste going to landfill sites and being exported. This in turn will provide low carbon energy for the local community.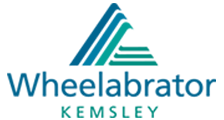 550,000 tonnes of waste fuel per year.
---
Stay Connected…
The quickest way to receive information on news, projects, insights and opinions.
You can see our
privacy policy
to find out how we store and use the information you provide us.